Accelerate leadership in a virtual world
Working remotely is indeed a hot debate at the moment. Some corporate heads believe productivity and creativity could be hit if their employees have to work from home. Elon Musk's banishment of the "work from home" policy has further heated the debate. Nevertheless, criticism has been made at any attempts to disparage remote work or exaggerate the importance of being physically in the office. While certain executives contend that long-term remote working is not financially sensible, recent research shows otherwise. According to Global Workplace Analytics, a typical business can save roughly $11,000 annually for every staff member who works remotely half the time; while employees themselves will save between $2,500 and $4,000 a year when they telecommute half the time.
Hybrid working needs modern leadership
In today's ever-evolving business world, leadership has to be able to embrace change and be adaptable. For small to medium businesses, it's essential to find newer methods of enabling a sustainable hybrid work culture in the long run. This raises questions about the role of technology and how leaders manage when not being present in the office. Uplift, our fully remote company since its foundation in 2016, offers an interesting viewpoint on leading without physical boundaries. Our co-founder Paul, has worked as a consultant in startups as well as large tech companies. He's seen how leadership can be adapted to hybrid work, which is why we asked him to share some of his learnings with us.
"As a leader, it's easy to push back on remote work, because it's more challenging to feel in control when you're not physically seeing people work" Paul says. "But you have to remind yourself that trust is a critical part of leadership, and control is just an illusion. Your only option is to lead in such a way that people want to work with you and help you meet the company's goals."
1. Make processes and onboarding a smooth process
Creating effective processes and onboarding tools at the beginning is crucial, according to Paul. As part of Uplift's onboarding process, new members are assigned an onboarding buddy to reach out to with questions or recommendations. Uplift emphasizes our company's commitment to improvement during onboarding, and asks each new member for feedback to ensure that the next time someone joins, it will be easier and more enjoyable.
Here is an example of a list of what our staff can expect in the first week:
Time tracking
Engineers log their hours each day, and we make sure we explain how the time log works and what information makes for a good entry, with examples.
Invoicing
We make it easy for our contractors to send their invoice with a detailed video.
Payments
We use 3rd party services that make it easy to pay both local and international contractors, and summarize those options during onboarding, where available.
Time off
In order to make time-off requests as easy and flexible as possible, we have clear procedures in place.
Point of contact
Each new employee will be paired with an "onboarding buddy" to help them through the first week of onboarding.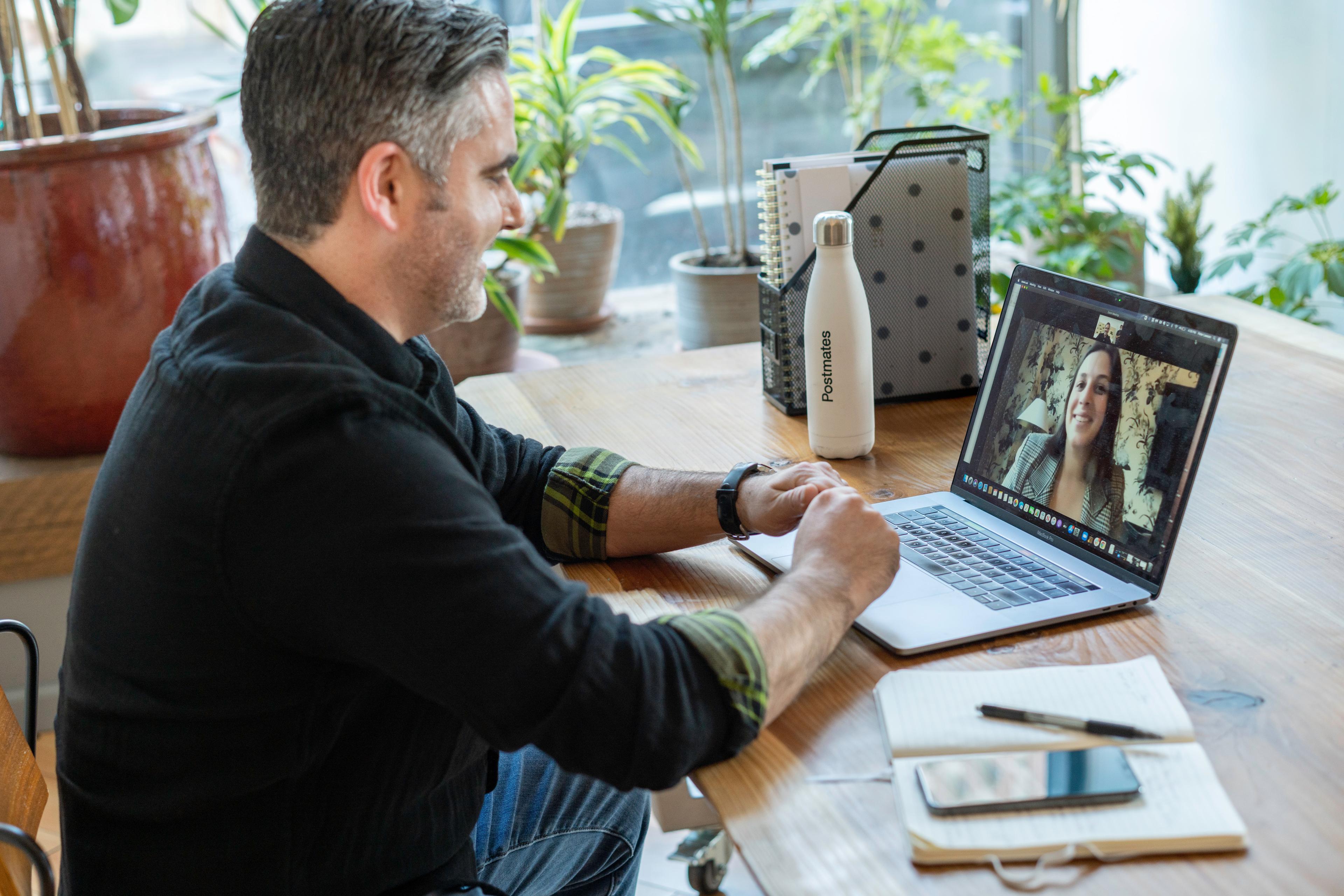 2. Overcome challenges as a remote leader
Leading remotely can certainly feel challenging. To build trust and support, Paul and Marius recommend getting creative with team building activities such as virtual lunches and entertaining sessions like playing games or discussing fun facts - regular 1:1s every 2-4 weeks could also be beneficial. It's crucial for employees to feel comfortable speaking up when they have any issues that need to be addressed, or even just if they're stuck on a task - so It's crucial to empower the team and welcome any kind of feedback. One of the biggest lessons Paul has learned as a leader is to over-communicate; check in frequently with your team and ensure that everyone is understanding what you're saying by asking them to summarize back.
"Lead by example - be transparent, honest, kind and respectful. Be understanding when people are having a tough time."
3. Encouraging work-life balance
At Uplift, we encourage everyone to track their time and set their own goals, both in terms of time tracking and in terms of tasks. As much as possible, we work together as a team to complete a prioritized list of tasks. Weekly sync meetings are very helpful for this.
"We are very conscious and respectful of people's off-time. Everyone can set their workday hours and turn off notifications on Slack, and we don't expect people to reply on the weekends"
Uplift organizes a multi-day offsite once per year. In 2022, we held the offsite in Estes Park, Colorado, at a picturesque cabin near a creek. During the event, everyone participated in fun activities, board games, hikes, and hackathons to tackle internal projects. A great time with plenty of opportunities to chat and get to know one another.
4. Make available the right tools and technologies
One of the vital parts of a software developer's day-to-day job is the tools they use to accomplish their craft. As part of our onboarding, we encourage people to focus and minimize context-switching, and we share resources for doing so (such as How to Manage Interruptions While Working Remotely). We also make sure that sync meetings are kept to a minimum, and there aren't a lot of channels or emails going around. Our main Slack channel is used to share company updates transparently, and we keep noise to a minimum.
So, what is it really that makes leaders hesitate to support remote teams?
Paul acknowledges a significant drawback to distributed work is communication, making it hard for colleagues to understand each other's intentions without a face-to-face meeting. As such, clear and effective communication during virtual meetings is essential. Text isn't always ideal for humorous or sarcastic remarks, while collaborative tasks can be difficult if certain parameters aren't discussed in a meeting. However, Paul emphasizes the benefits of distributed work as effective communication leads to understanding objectives which allows everybody to focus on their tasks. He states that by using applicable tools it combats distractions and promotes engagement in the team. Today we are all bombarded with multiple demands on our attention.
"In the future, I think majority-remote work will be the norm. It's hard to go back to in-person now, and you can see in many organizations that workers are pushing back on returning to the office. Open floor plans are a terrible way to get focused work done, and after nearly 10 years of working remotely, it's hard for me to be willing to do it in an open office."
That said, a hybrid work environment would be great, as it's really nice to rubber-duck and share ideas with others in person. Calling out to others just needs to happen mindfully.